Special Edition 2021: "Guide to Running a Safe Golf Outing"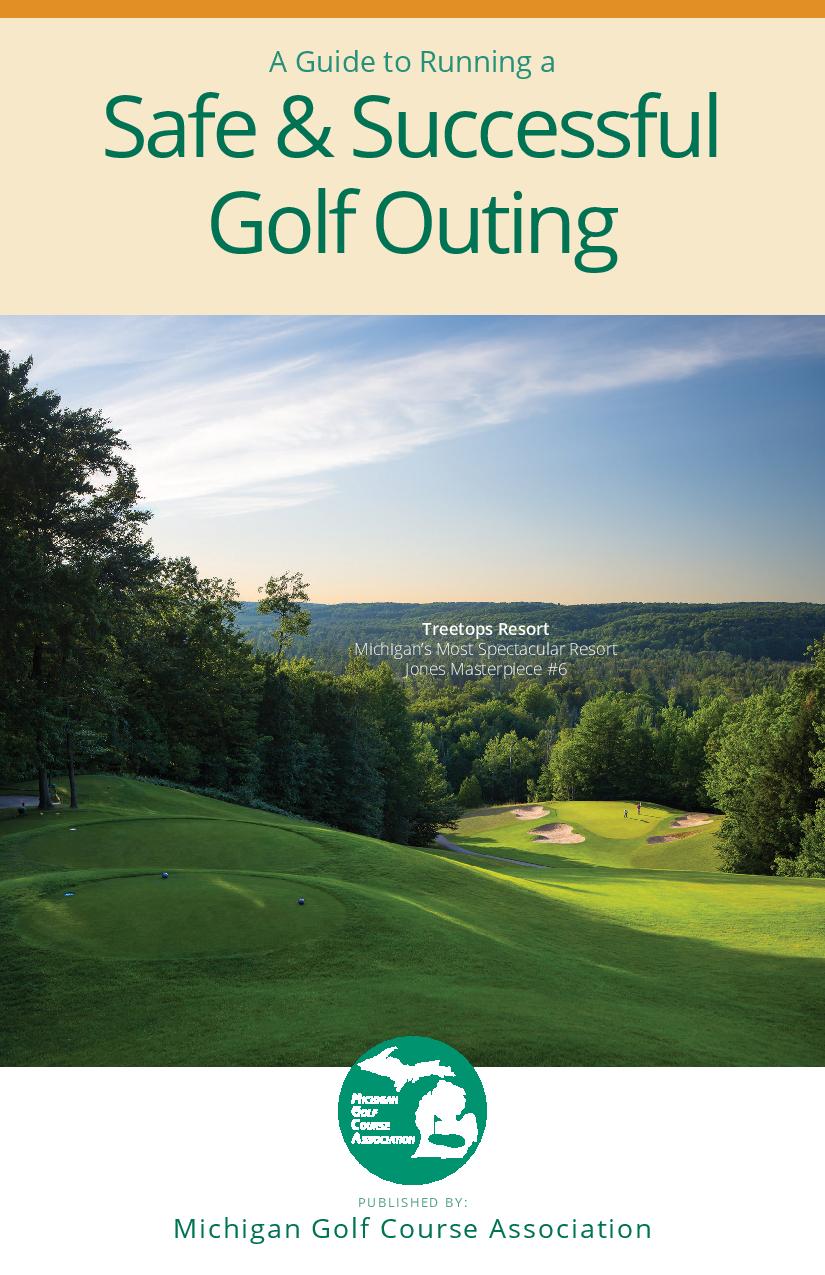 As an exclusive member service, we have published these handbooks for event and outing planners.
The 2021 digital Special Edition Guide for running a safe outing is available upon request to jpaisley@michigangca.org.
Simply include this handbook with your marketing materials when soliciting a sale or offering suggestions to a current customer.
Guides are sent to legislators, members of Michigan Society of Association Professionals, Meeting and Event Planners, Major CVB's throughout Michigan.